Registration
Start your registration by going to the OtterTax registration page at https://api.ottertax.com/register. If you are registering for our sandbox site, go to https://sandbox.ottertax.com/register instead. All fields except company name are required.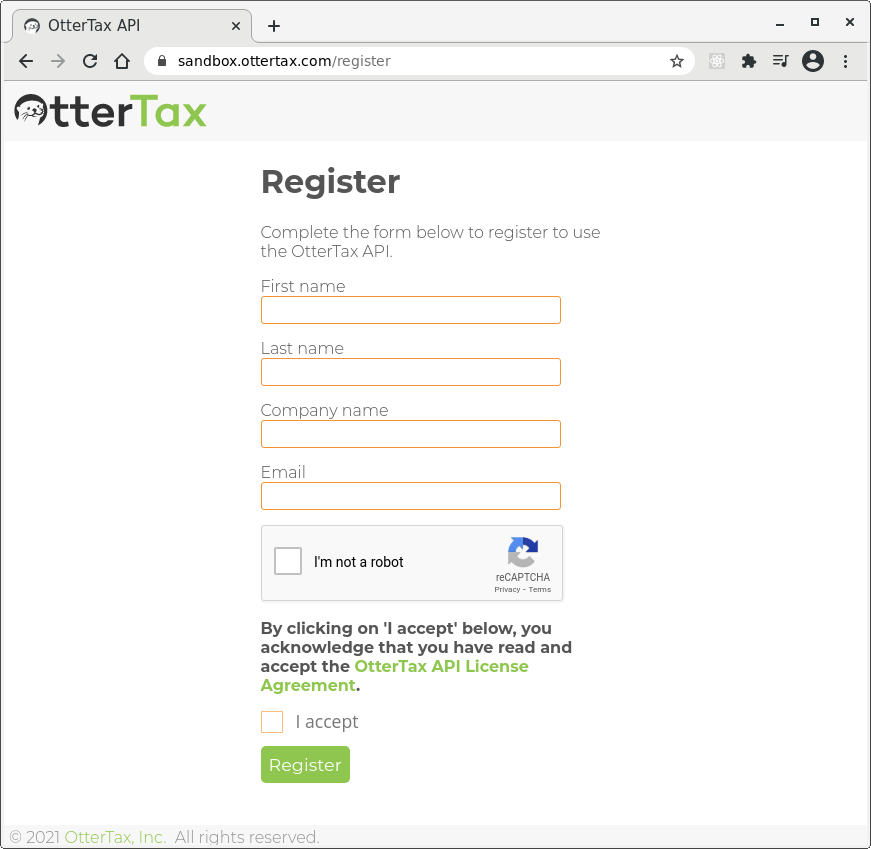 After you have completed the registration page, you receive the following reponse: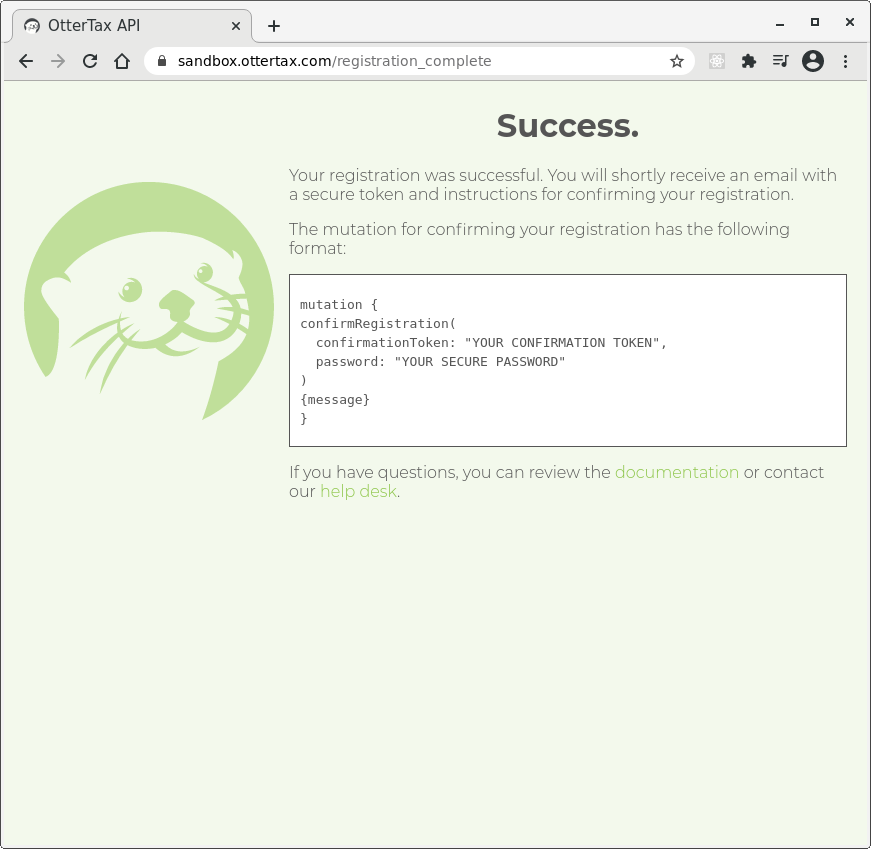 Before you can start processing statements, you need to confirm your registration.